It Begins with

Please


and Doesn't End with


Thank You
Transforming Business Etiquette Into Sales Performance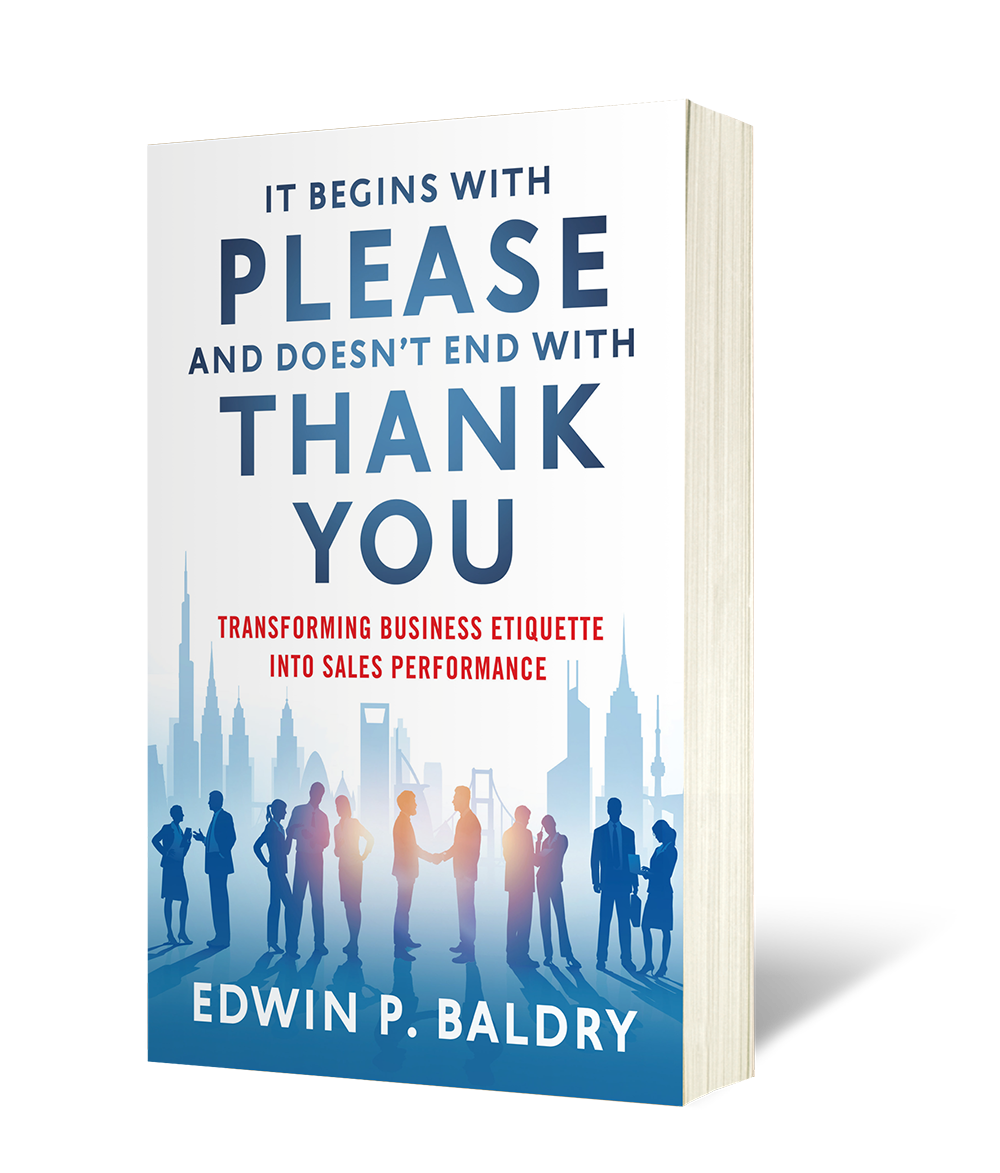 Start Reading Now
Subscribe below and start reading chapter 1 of It Begins with Please and Doesn't End with Thank You now.
WHATEVER HAPPENED TO "PLEASE" AND "THANK YOU"?
We live in a world where respect, gratitude, and appreciation have been replaced by efficiency, dismissiveness, and even fear of genuine connection. Sometimes, we don't stare up from our screens and devices long enough to realize there is even another person on the other side of the tweet or email. "Is anybody out there?"
One thing is for sure: this speed of life has taken a toll on our basic use of good manners and etiquette. Nowhere is this more apparent than in the decline of professional business communications. But manners and etiquette can be a powerful tool for business and sales success. It Begins with Please and Doesn't End with Thank You will show you how to regain those tools and techniques of bygone eras and update them for the digital today.
This how-to guide and go-to resource takes the concepts of "please" and "thank you" into every realm where you engage with clients and prospects—from your first hellos and emails, phone and video calls, to conference rooms and restaurants. With his "return to the personal" philosophy, sales veteran Edwin P. Baldry breaks down the practices, principles, and protocols for successful business dealings and relationship-building. Via tips, tools, and humorous tales, Baldry shows how to tap into the often-overlooked power of manners to improve your business relationships, and how to transfer etiquette into sales performance.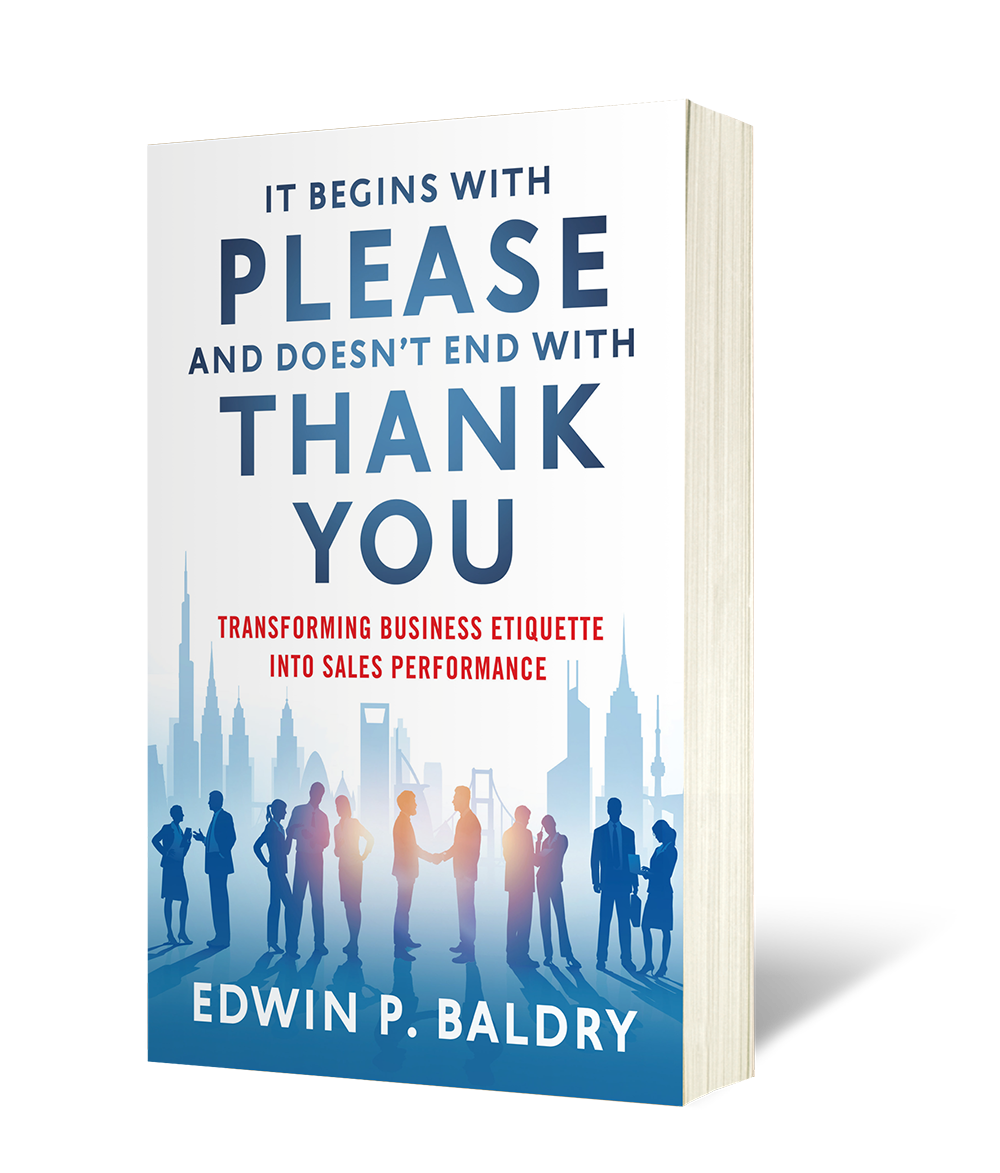 Buy Your Copy Now
Available at the following retailers
"Baldry is by far the best salesperson I have ever come across. He is the standard to which all other salespeople should aspire to."
– Mike Harrington
Retired VC, Oak Ridge Investments; FMR MD, Deutsche Asset Management & Scudder Investments
Edwin draws from his 30+ years of sales success and roots in stand-up comedy to deliver insightful, humorous takes on corporate treasury, fintech, and business communications. Recognized as an industry thought leader, he is a proud member of the National Speakers Association, and past speaking engagements include the Association for Financial Professionals, Treasury Management Association for NYC, Association of Corporate Treasurers, Luxembourg Association of Corporate Treasurers, Crane Data, TEXPO and more. Booking formats include multimedia keynote addresses, master of ceremonies, road show hosting and panel moderation.
If you are interested in inviting Ed to speak at your event, please share details using the contact form below.
Topics include:
Transforming Business Etiquette Into Sales Performance
Returning to Work in a Post-Pandemic Landscape
The Art of Earning Business and Lifelong Relationships
Heroic Customer Service / Transfer of Enthusiasm
Portals: What Corporate Treasurers Need to Know
Efficiencies, Bank Relationships, Risk Management
"*" indicates required fields